Halloween is just around the corner, and we have just what you need if you want to get your spook on! I'm sure you know that books are available for check out in the library, but did you know we have a large and varied DVD collection as well?  This Halloween skip the RedBox and check out some free horror that will really give you the heebie jeebies.
If it is a Zombie film you are looking for we have a list from last year's One Book, One Campus  World War Z (hint: scroll down to the Zombie Culture section).  Our collection ranges from the classic zombies of the 1970's through to the comedic takes of recent years.
For those that enjoy the silent black and white variety, we have the classic Swedish witch film Haxan.
Stephen King's books are legendary for making skin crawl, and we have two movie adaptations in the collection, Pet Sematary and Carrie.
Space is just as scary as a haunted house, and we have the classic Sci Fi films Alien and Aliens to prove it.
Let us not forget vampires, if you have never seen the original Dracula with Bela Lugosi it is a classic horror film that should not be missed.
Siblings psychologically torturing each other may be what happens around the holidays for many of us.  Before your next quarrel this holiday season, keep these not so innocent elderly sisters in mind with What ever happened to baby jane?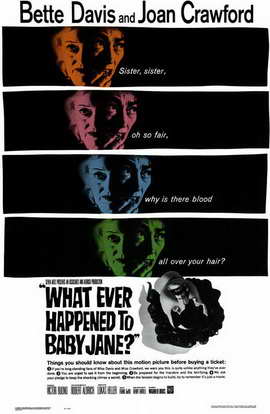 All you musical buffs, do not worry, we did not forget about Sweeney Todd and his bloody barber business or about that sweet transvestite in Rocky Horror Picture Show.
For those that like to be creeped out in a less gruesome manner, our Hitchcock collection is sure to please. From his earlier work in England with 39 Steps to his last film Family Plot , you will be sure to find one that tickles your mystery fancy.
If nothing here satisfies your ghoulish desires be sure to check out our catalog and type in the specific genre you are looking for.  For assistance, you can always ask a librarian!