With so much talk about "fake news", how do you know what's real and what's fake? The best way is to polish up your critical thinking muscles and learn some news literacy skills!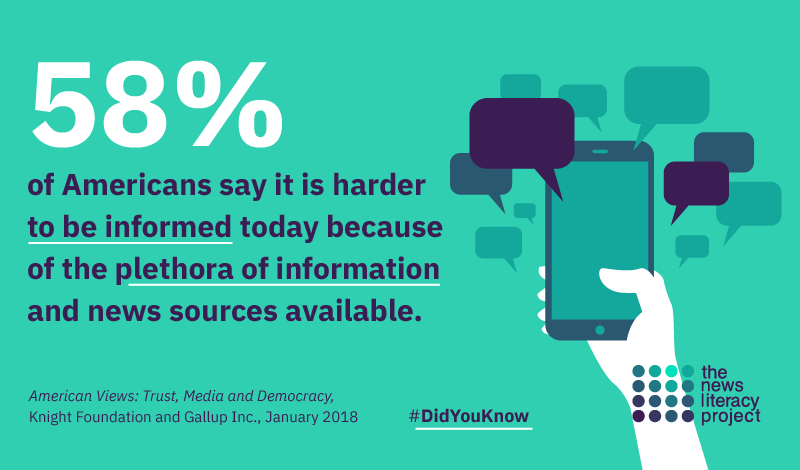 January 27th – 31st is National News Literacy Week, a joint effort from the News Literacy Project (NLP) and the E.W. Scripps Company. The goal is to increase awareness of news literacy as a life skill and to promote the importance of a free press in a democratic society.
How can you tell if you're news-literate? Take the quiz or Get Smart About the News with some of NLP's other resources.
Want to get better at spotting fake news and bad information? Learn a new media skill: lateral reading. Watch the video to learn more:
Librarians are always ready to help you figure out fact from fiction. Stop in at the library, call, text, or chat with us to get help!