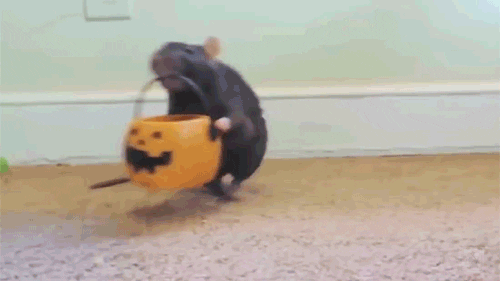 If you're like me, you've been eagerly waiting the yearly onslaught of pumpkin-themed products and Halloween decorations. While I feel it's never really too early to spookify your life, we have now entered the socially acceptable time to do so. Here are some great ways to get into the season:
You can get pumped up for fall by training for the Moraine Valley Halloween 5K. Proceeds from the race go to the Moraine Valley Foundation, which provides scholarships to students. You've got 26 days to get in shape!
The Moraine Valley Flute Choir will be presenting Sounds that Go Bump in the Night on October 11th. Spooky flute music is a great way to get into the season!
The library also has some great books and movies to curl up with this month:
The Nightmare Before Christmas: Is it a Halloween movie or a Christmas movie? Does it matter?
Find out what happens when four vampires share an apartment in What We Do in the Shadows.
Death by Pumpkin Spice: Can you really ever have too much pumpkin spice? This murder mystery might shed some light on the answer.
In the Addams Family Halloween Special, the original spooky family is back together AND in color!
And finally, if you need something supernatural to binge watch this month try Buffy the Vampire Slayer: Season One. We have seasons one through seven!