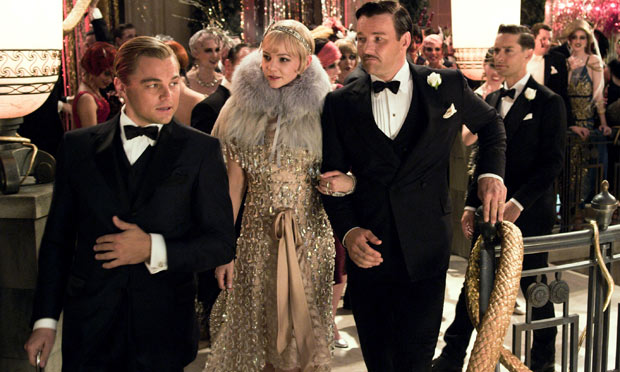 Today we're featuring Baz Luhrmann's latest film The Great Gatsby, which came out last year and won two Oscars for Best Achievement in Costume Design and for Best Achievement in Production Design. Luhrmann is married to Catherine Martin who is responsible for costume design for most of his films. It's also worth noting that the soundtrack was nominated for many awards including a Grammy for Best Compilation Soundtrack for Visual Media. If you watch the film, you might also notice the abundance of hip hop music, which was Luhrmann's way of incorporating the feeling of something "immediate and dangerous."
If you have ever seen anyone of Baz Luhrmann's films, you have probably noticed how lush and vibrant his films are. Three of his films are epic love stories (two are book adaptations) one of which I featured last year. Last year, I featured a early Baz Luhrmann film called Romeo + Juliet, which we have here in the library (you should definitely check that out if you've never seen it). We also have Moulin Rouge! downstairs. Luhrmann is currently in talks to direct an Elvis Presley film.
As always, I'm leaving you with a trailer, so that you can see the stunning costume design and brilliant cinematography.